July 1, 2013
Dos and Don'ts of your two-wheeler
Biking is an everyman's sport. It's something most people learn as a child and it's a talent that's hard to lose, hence the well-known and overused phrase "It's like riding a bike!"
It's also an agreeable pastime for all skill levels. You have your leisurely morning cruisers, your "it takes me from point A to point B-ers," your fitness "cyclists" and more, all enjoying the freeing
feeling of the wind whooshing though the divots in their helmet.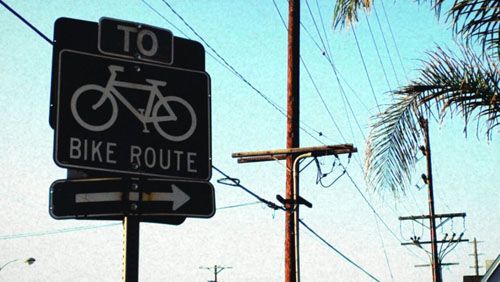 Luckily for Angelenos, it's just a fact that there's no better place to ride than Marina del Rey. To make sure everyone can enjoy the cool views and charming, bike-friendly haunts of this popular waterfront community, here are a few Do's and Don'ts of cruising the Marina:
Do – Download your very own Marina map from visitmarinadelrey.com and follow the blue dotted road (oh follow, follow, follow, follow, follow the blue dotted road…)
Don't – Forget your map. But if you do, the nice people at the Marina del Rey Convention and Visitors Bureau (4701 Admiralty Way) will give you a new one.
Do – Rent a bike from Daniel's Bikes in Fisherman's Village. Pick one with a basket for all your cool knickknacks.
Don't - Forget your bike etiquette. Check out the "Don't be a Jerk" campaign highlighting bike safety through funny videos. Thanks New York City's DOT.
Do – Pedal over to Joni's Coffee Roasting Cafe in the AM for the L.A. Joni Breakfast Skillet and a Mary Mary Quite Contrary Smoothie. If you need a caffeine boost, grab a coffee. Each individual cup is made-to-order and roasted onsite with reverse osmosis water. Your taste buds will thank you.
Don't- Not stop at Joni's. Trust me, it's worth it.
Do – Ride by Ballona Wetlands and spot a great blue heron or egret. Check out the Friends of Ballona Wetlands calendar of events for special activities like the Salt Marsh and Dunes Tours.
Don't – Get too close to the wildlife